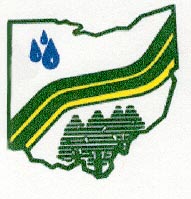 About
Located along the Ohio River, deep in the heart of southeastern Ohio, the Meigs Soil and Water Conservation District helps landowners by providing technical assistance for the implementation of conservation practices, by making available the equipment for conservation practices, and by providing educational conservation programs to children and adults.
The district implements two programs within the Leading Creek watershed. The acid-mine drainage abatement and treatment plan was completed May 2006. In addition, the district also administers a Leading Creek Watershed Program in partnership with the U.S. Fish and Wildlife Service and other agencies to improve water quality and aquatic habitat within the watershed, a wildlife specialist's program to assist landowners with wildlife related concerns.
In 2003 the district acquired the Conservation Area near the village of Rutland. This land will be managed for wildlife and be used primarily for educational purposes. We constructed a 2.5 acre wetland next to the conservation area.
The district is a conservation partner with the Natural Resources Conservation Service, Farm Service Agency, Ohio Department of Natural Resources and other agencies, and with hundreds of landowners throughout Meigs County.
Read more in The History of Meigs Soil and Water Conservation District, By Jim Freeman
---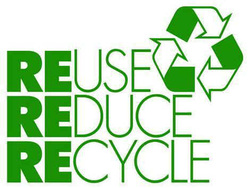 Meigs County Pick It UP!

The Meigs SWCD is no longer in charge of Meigs County Recycling. However, staff of the Meigs SWCD have been working diligently to make sure that the county and township roads get cleaned up. We have a crew that goes out 3 days a week to County and Township roads to pick up trash. If any group is interested in picking up along a road, please contact the office and we will provide gloves and trash bags. Litter along our roads is unnecessary. We should all do our part to keep Meigs County Clean. If you see our crew out please slow down. In addition, many of our educational events will now have a recycling and liter prevention component!



---

Affiliate Member
Level 1
People Bank, Pomeroy, Ohio 740-992-2133
Ohio Farm Bureau, Jackson, Ohio 800-777-9226
Farmers Bank, Pomeroy, Ohio 740-992-2136
Douglas D. Hunter, MD, Racine Ohio 740-949-2683
Wild Horse Café LLC, Pomeroy Ohio 740-992-0099
Caudill Chipping Inc., Hamden, Ohio 740-978-8157
Millersport Agri Service, Millersport, Ohio 740-467-2424
Buckeye Rural Electric Cooperative, Rio Grande Ohio
Birchfield Funeral Home, Rutland OH 740-742-2333
Fox's Pizza Den, Rutland, OH 740-742-7405
OVEC/Kyger Creek Station, Cheshire Ohio
3R Industries Inc., Langsville, OH 740-669-4836
Bill Quickel Insurance Agency, Pomeroy, OH 740-992-6677
PDK Construction, Pomeroy, OH 740-992-6451
Lightstone Generation, Gavin Power, Cheshire, OH
Brown Brothers Agency Inc. Pomeroy, OH 740-992-2318
Home National Bank, Racine and Syracuse, OH 740-949-2210
Meigs Council on Aging, Pomeroy, OH 740-992-2161
Racine Service Center, Racine, OH 740-949-2700
Mark Porter Family of Dealerships
Carl's Auto Sales, Middleport, OH 740-992-3198
American Electric Power, New Haven, WV

Level 2
Montgomery Trailer Sales, Langsville
Quality Print Shop, Middleport
Leading Creek Conservancy District, Rutland
Story Law Office, Pomeroy
D.A. Boston Excavating, Reedsville
Racine Optometric Clinic, Racine
Rutland Department Store, Rutland
Manning Roush-Gravely Tractor Sales, Pomeroy Ohio
Halliday- Atkins -Jewell Family, Rutland Ohio
King's Ace Hardware, Middleport
Baum's True Value Lumber, Chester
United Plant Savers, Rutland
Facemyer Lumber Company, Middleport
The Vaughn Agency, Pomeroy

Level 3
Little, Sheets, Barr, LLP
Fox's Pizza Den on the River
The Appliance Man
Michael Swiger-State Farm Insurance
Vinton County National Bank
Ridenour's Gas Service





Contact
Meigs SWCD
113 East Memorial Dr. Suite D.
Pomeroy, OH 45769

Phone: 740-992-4282
District Staff:
Steve Jenkins, Program Administrator/Technician Ext. 105
steve.jenkins@oh.nacdnet.net
Darla Staats, Administrative Assistant Ext. 101
darla.staats@oh.nacdnet.net
Jim Freeman, Wildlife/Watershed Coordinator Ext. 109
jim.freeman@oh.nacdnet.net
Jenny Ridenour, Education Coordinator/Technician Ext. 104
jenny.ridenour@oh.nacdnet.net
Cynthia Diehl, Office Assistant Ext. 101
Cynthia.diehl@oh.nacdnet.net
Bill Foley, Pick It Up! Coordinator
Natural Resources Conservation Service:
Carrie Crislip, Soil Conservationist Ext. 103
carrie.crislip@oh.usda.gov
Meigs SWCD Board of Supervisors:
Tony Carnahan, Chairman
Bill Baer, Vice-Chairman
Keith Bentz, Secretary/Treasurer
Tonja Hunter, Member
Joe Bolin, Member